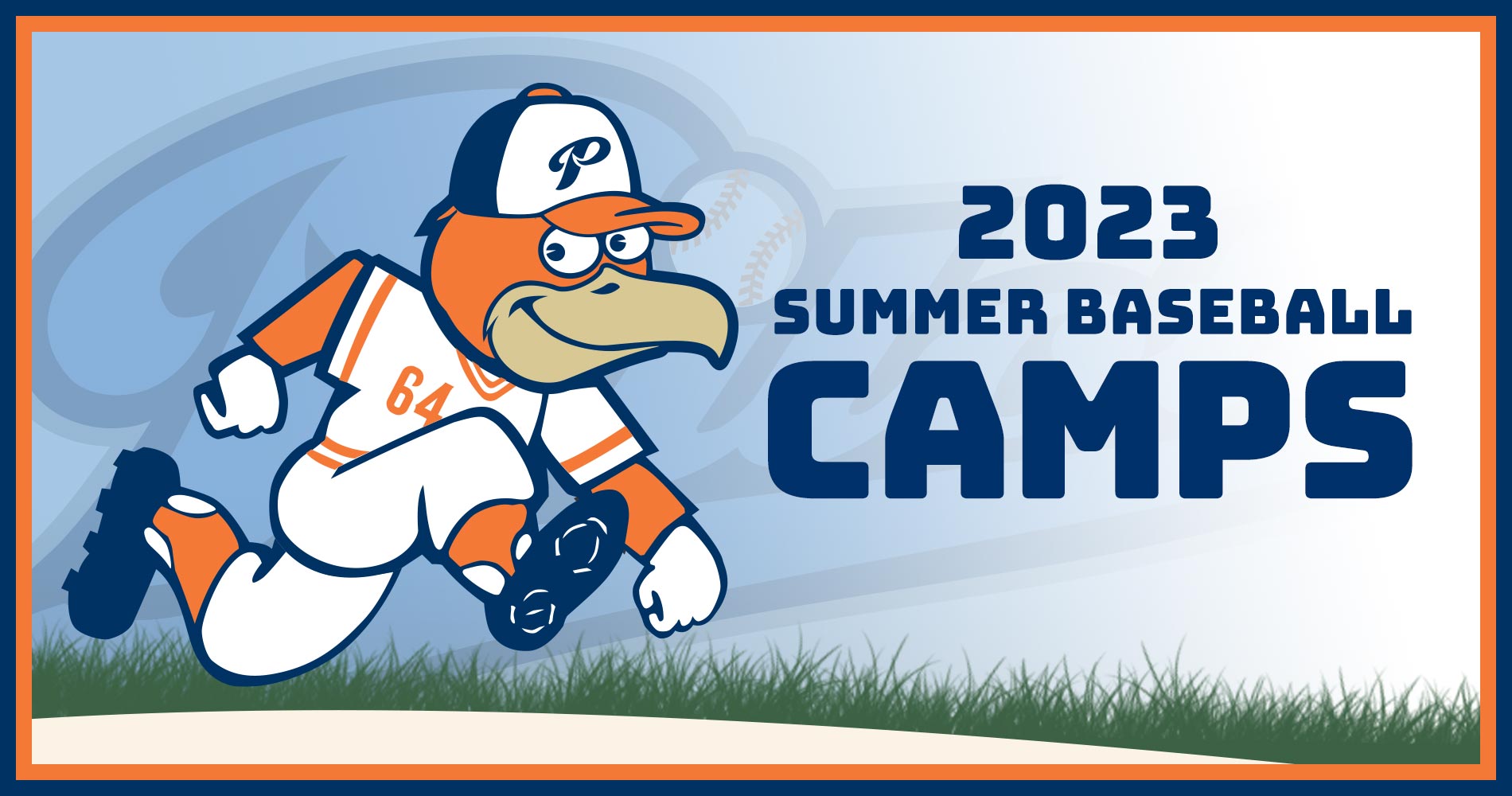 Peninsula Pilots Three Day Youth Baseball Camp at War Memorial Stadium - Hampton, VA
The Camp Agenda:
Campers will receive fundamental instruction from Peninsula Pilots coaches, players, and staff. Lunch will be provided each day. The camp will run from 9 am to 1 pm each day. Campers will also receive a camp t-shirt and a ticket to the Pilots game on Wednesday, July 12th.
During the positional break down, campers will be instructed on swing balance, throwing mechanics, base running, sliding, bunting, fielding and hitting drills.
Required Equipment:
Each camper must bring his own baseball equipment. Players should bring a glove, batting helmet, cleats, turf or running shoes, hat and any other equipment needed to participate.
About Peninsula Pilots Baseball Camps:
The purpose of Peninsula Pilots Baseball Camps is to help individuals maximize their ability as a complete baseball player. To do this a player must have the desire to work and master their skills through repetition, but they must first learn the proper techniques and mechanics. It is our goal to create organized, energetic, and fun learning environment to provide the best possible instruction in all aspects of the game.
Important Information:
Please check your email regularly as this is our primary way we communicate. Any additional information that we need to convey as the camp draws closer will be passed on to you via the e-mail address that you supplied when you registered for camp. Please make it a habit to check your e-mail daily as we get closer to the camp start dates, this will eliminate any confusion and or miscommunication.