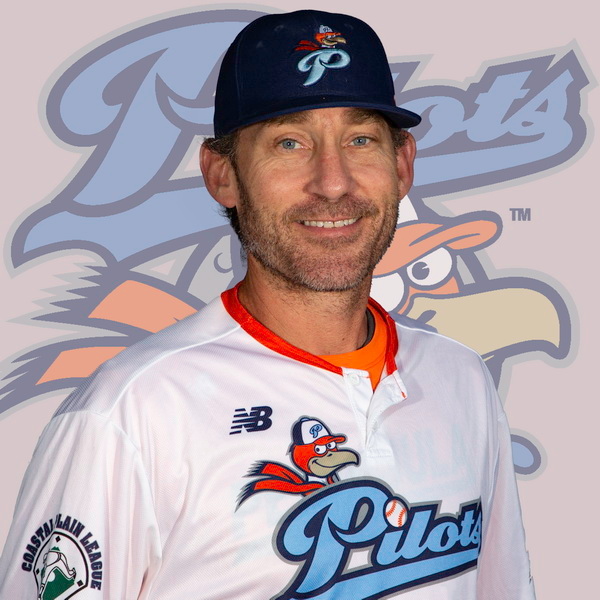 Hank Morgan - Manager
The Peninsula Pilots are entering their 22nd season at War Memorial Stadium as part of the Coastal Plain League.
Head coach Hank Morgan is at the helm for his 15th season looking to add on to his 436 career victories — the most for a manager in Coastal Plain League history.
The Hampton, Virginia, native spent a lot of time watching his favorite players — like 14-year MLB second baseman Bret Boone — take the diamond at War Memorial Stadium in the early 1990s for the Seattle Mariners' single-A affiliate.
Morgan began his career in the Pilots' front office, assuming the general manager responsibilities until 2007 when former Peninsula head coach Matt Reid assumed a job as the recruiting coordinator and assistant coach at Army.
His first game was July 11, 2007 on the road against the Petersburg Generals, and it wasn't the kindest road trip.
The rain-delayed, 17-inning affair did not wrap up until about 3 a.m. with the only fan left in the stands being the girlfriend of Petersburg's first baseman, but the Pilots returned home with the first of Morgan's historic 438 wins, establishing a legacy that would live on throughout Hampton Roads now for more than a decade.
Peninsula claimed its only two Petitt Cup championships in 2013-14 under Morgan, going 74-37 in those two seasons.
The Pilots' skipper is the only manager to lead an individual Coastal Plain League team to a victory over Team USA, winning in back-to-back years in 2014-15. The only other Coastal Plain League team to defeat Team USA was the league's All-Star team, CPL Select, in 2017 — aside from those three games, teams are 0-22-1 against national teams.
Morgan graduated from Hampton High School in 1995 and played baseball at Virginia Military Institute from 1995-97 and Christopher Newport University 1997-99.
In his time as the Pilots' manager, Morgan has helped market and develop 11 players to reach the big leagues. He has coached the likes of Texas Rangers right-handed pitcher Jharel Cotton, Minnesota Twins outfielder Jake Cave and Oakland Athletics outfielder Chad Pinder.
Hank Morgan Records by Year: